japanese studio nendo has designed a handbag using a single laser cut sheet of leather. created for the italian online marketplace 'up to you anthology', the bag can be distributed completely flat before being assembled by the customer. called mai, the handbag gets its name from the japanese word ichimai, which translates to 'one, flat thin object'.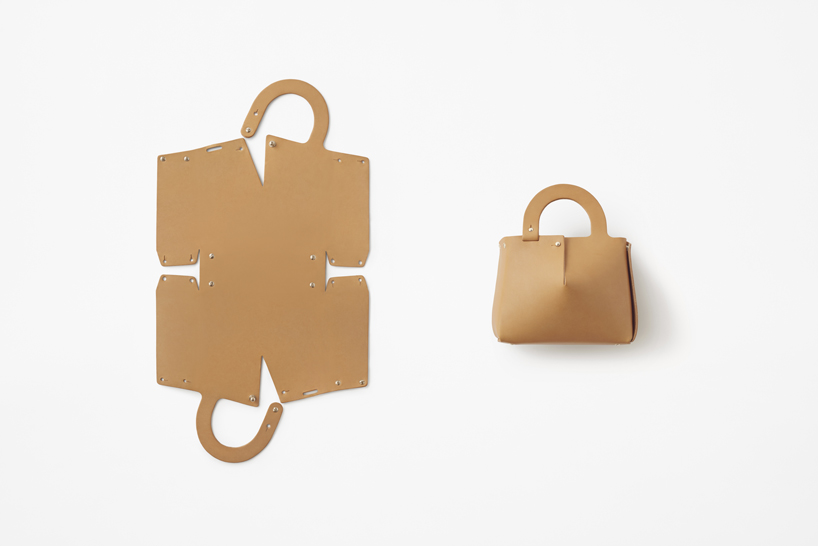 images courtesy of nendo
nendo designed the handbag to be assembled easily, without any tools. customers can fold and assemble it into a three dimensional bag, just by joining a few rivets through the holes of the bag. according to the japense studio, this simplified the manufacturing process and minimized inventory and shipping cost, allowing a rich collection of various colours, sizes and shapes.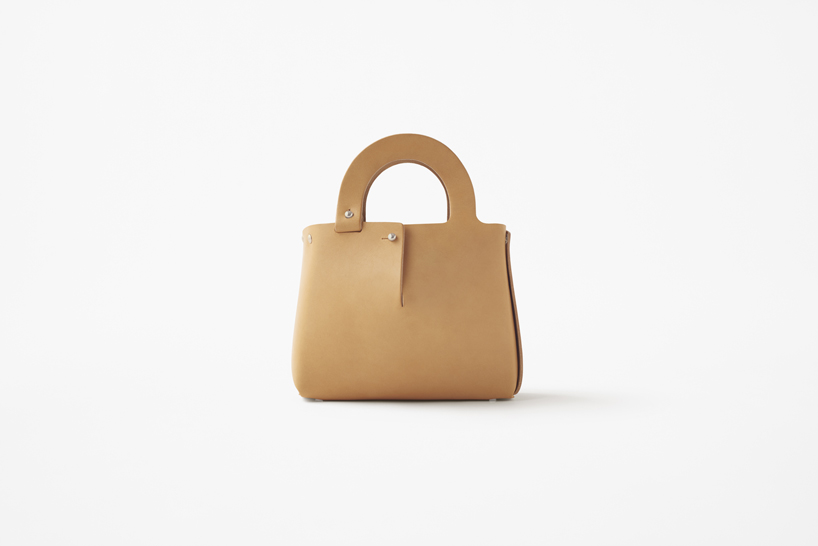 the bag is available in either leather or recycled felt and comes in a range of styles and colours. as well as both round and square handles, the collection features different sizes in red, tan, dove grey, emerald, blue, plum, grey. the leather has been dyed with plant based tannin and the felt is made from 100% recycled pet resin.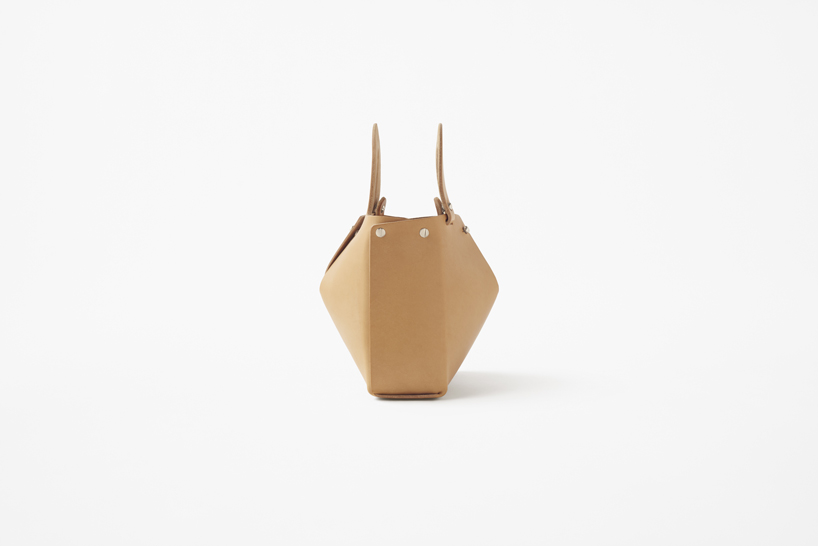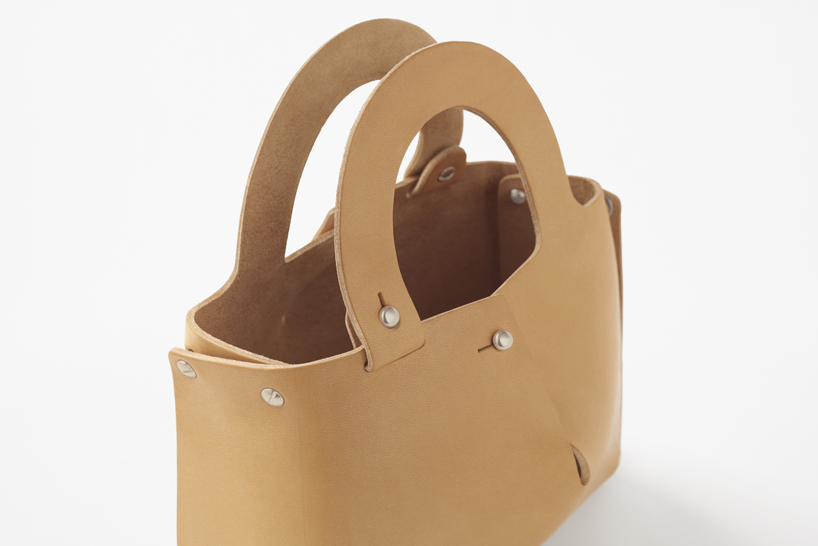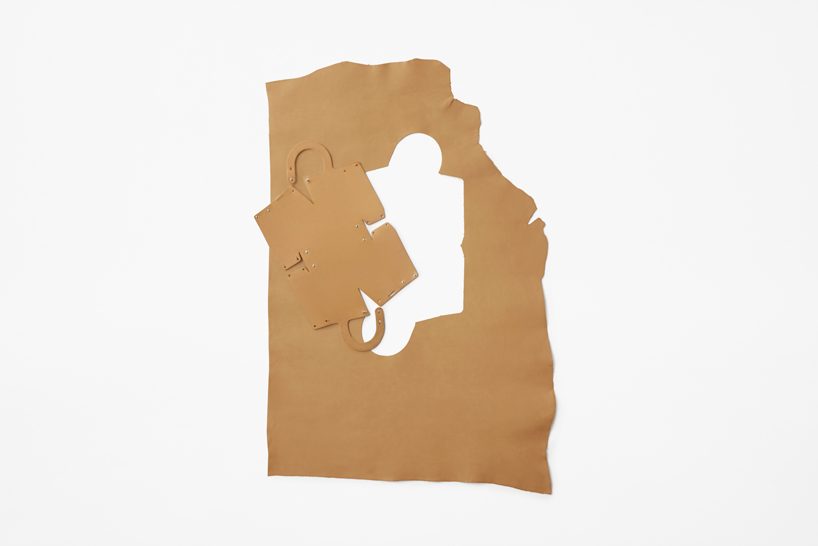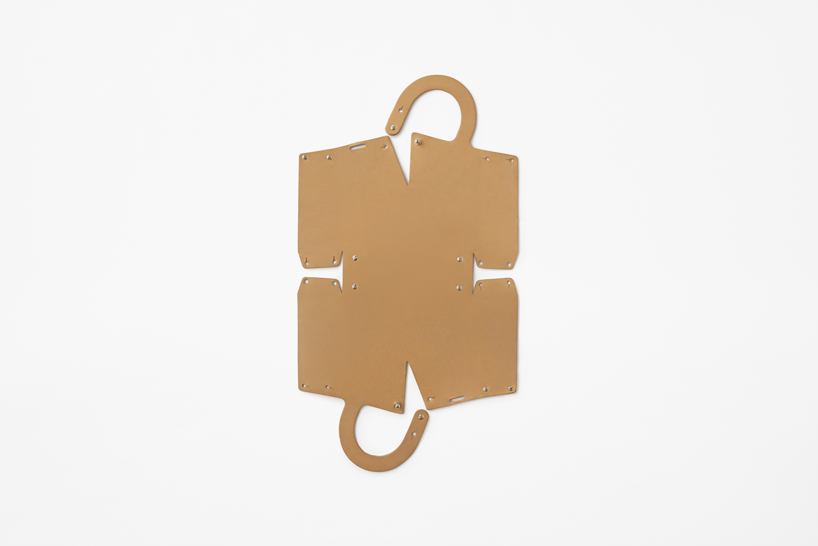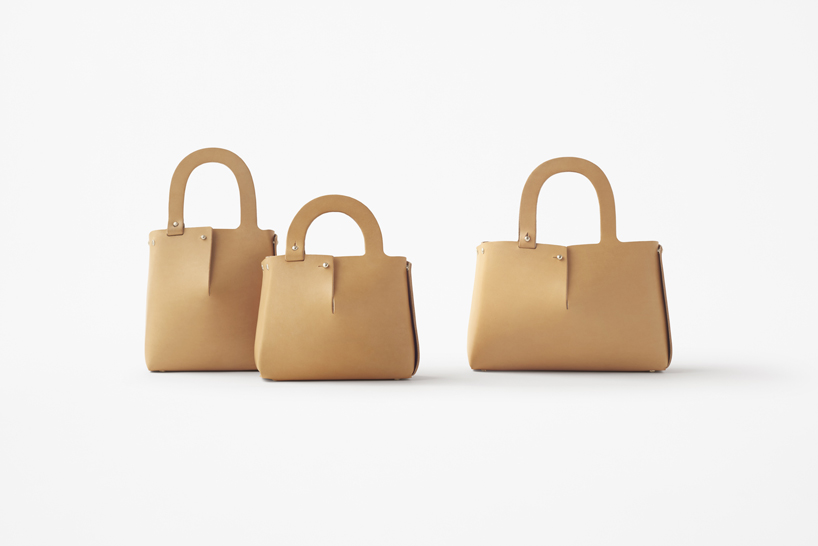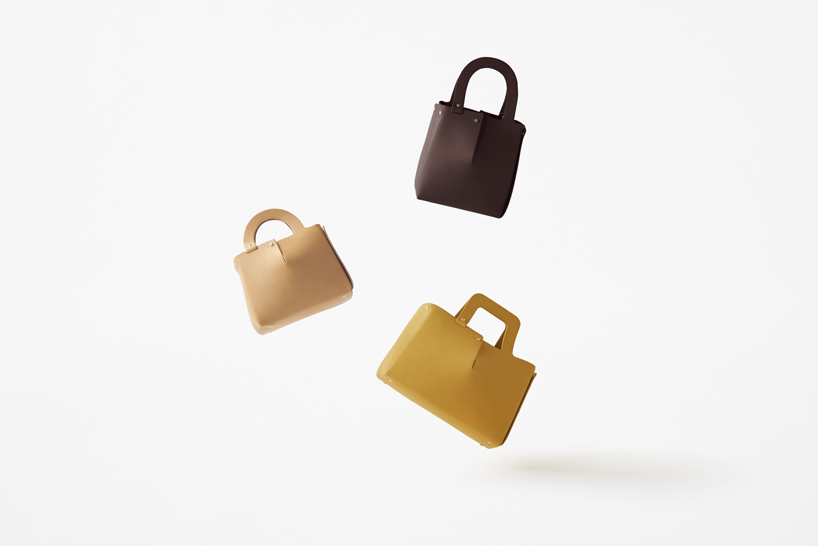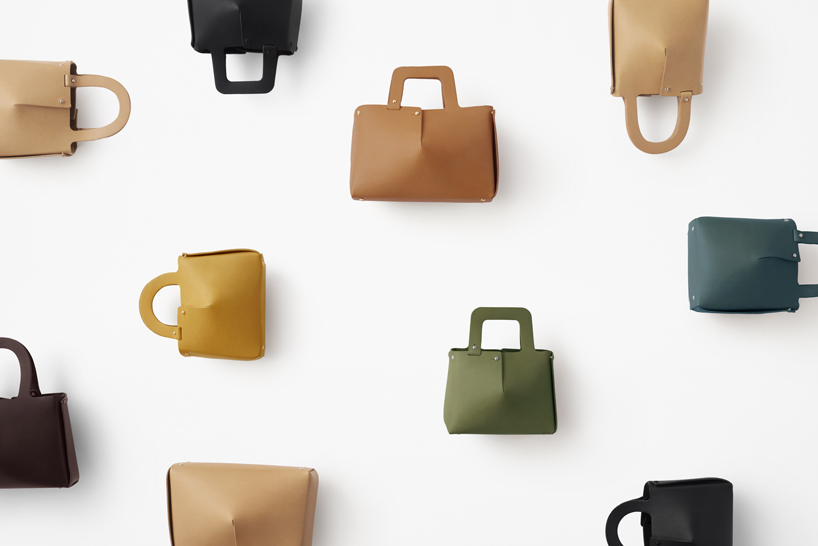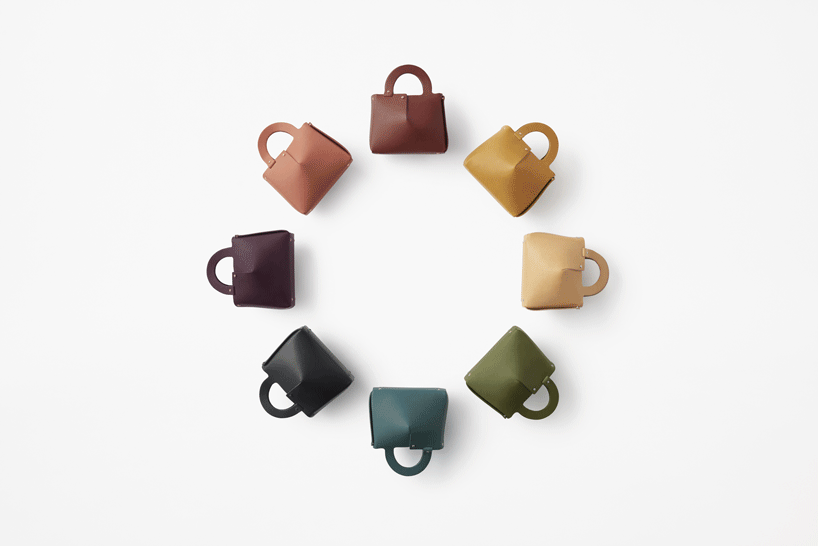 project info
company: nendo
name: mai
type: handbag
cost: from €181
kieron marchese I designboom
apr 06, 2020