a simple adjustment to the traditional design of a staircase serves as a resting place for users that find it difficult to climb. the 'rest for a while' staircase alters parts of the handrail to create a seat where people can take a break.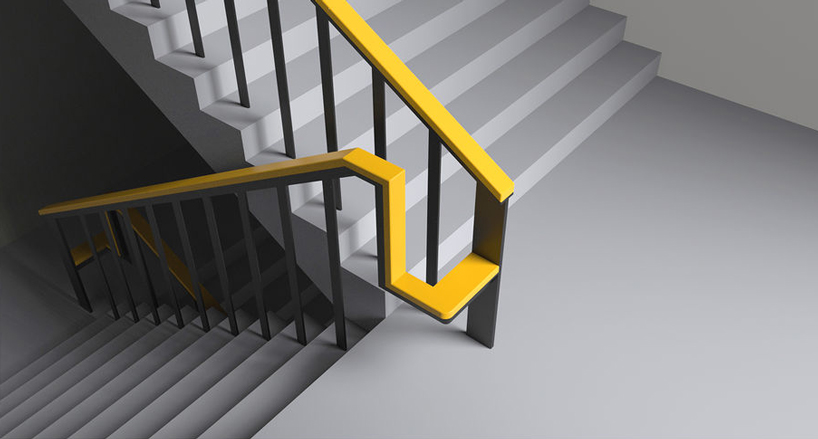 the 'rest for a while' staircase handrail was designed by shenzhen jinwei innovation design company (SJDC) as a way to make staircases more accessible for older users or those with a physical disability. it specifically tackles residential buildings in china that are not equipped with elevators.
the clever design hack offers a simple solution that could be applied with minimal difficulty and without getting in the way of current use of the staircase. SJDC envisions simply altering staircases in building's where a newly created 'resting zone' would help resident's access their apartment.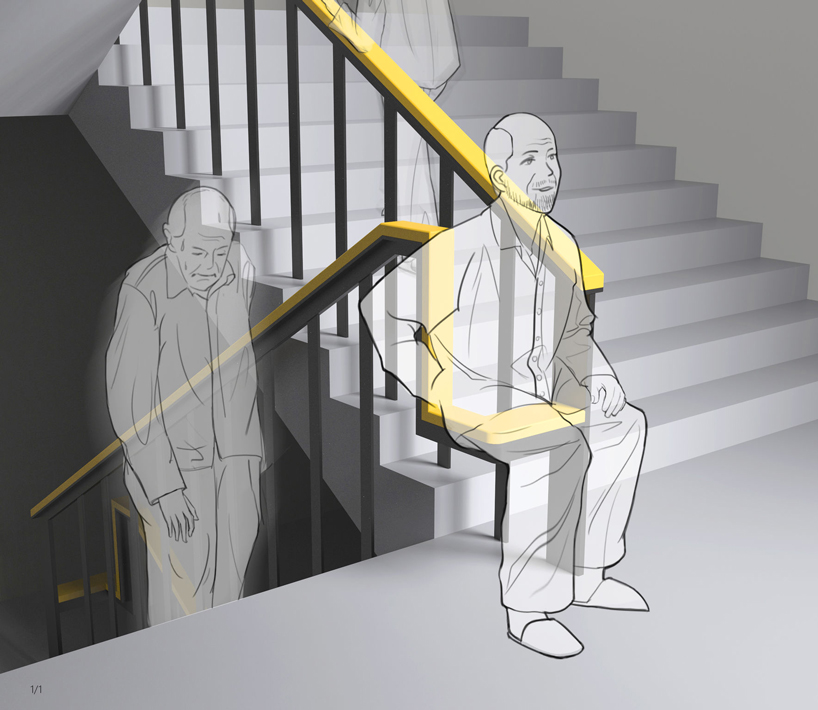 'by redesigning the existing stair railings, you only need to add a little bit of material to allow tired people the chance to sit down and rest', said the studio. it could also help to encourage people to use the stairs instead of only using elevators to keep them active. the 'rest for a while' staircase handrail is a winner of the if design award for the year 2020.